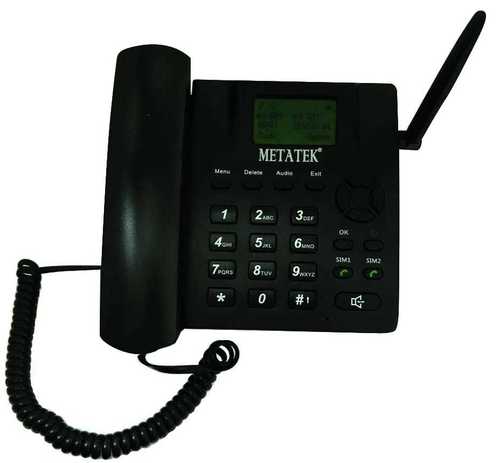 Metatek GSM Wireless Phone
Product Description
Metatek GSM Wireless Phone
SAI SIDDHI ELECTRONICS is known for providing Metatek GSM Wireless Phone that are used in department stores, offices, schools, colleges, industries, telecommunication units, police stations, and almost all places. This phone is designed in black shade from highly durable plastic materials. The integrated push buttons are round and printed with special characters, settings, numbers, alphabets, and other details. Our Metatek GSM Wireless Phone also comes with an audio system, enabling the customers to talk on loud speaker mode.

Features:
Metatek GSM Wireless Phone works with SIM cards. It has dual SIM support.
FM Radio
Long Battery back up.
Good Network reception.